Welcome to the.....
Red Bluff Union High Class Of 1964
This is a photo from the All Class Reunion Picnic in September, 2017. There are more photos under the first left side tab: Pictures, History,etc. as Current Photos of Interest. You can see I picked this because it has a lot of my favorite people in it :-) Gary Allwardt (brother in law), Kathy and Vikki Goni, Kathy Butler (my sis), and husband Greg Butler. None are in '64, but you understand.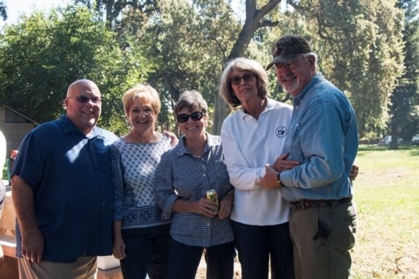 If you are interested, here is the info for the class of '63 reunion, and we are invited! I always said the class of '63 were the party people!